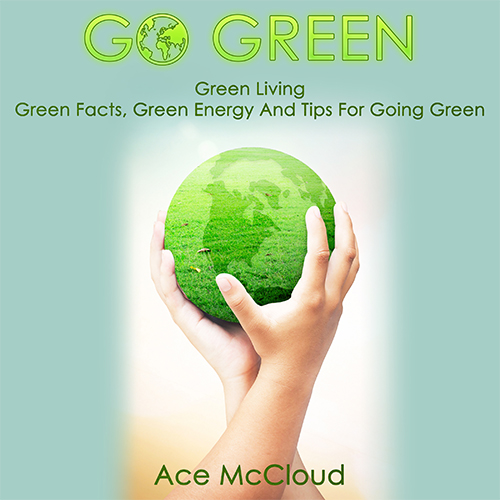 Would you love to save money and help the planet?
Whether you want to (1) find all natural solutions to common problems, (2) protect the environment, or (3) find out all the incredible benefits to going green, this book will teach you everything you need to know.
Going green is a win-win proposition. It's great to go green!
Learn how to make your life better while helping the environment at the same time! This book contains simple steps and strategies you can follow to save money and improve your health while you live a better and greener life! Everybody wins when you go green.
Planetary Concerns; Planetary Solutions
Regardless of your stand on global warming, most people would agree that it's important for us to take good care of the planet we live on. It just makes sense to not trash the place where we spend all our time. Discover easy-to-implement tactics that cost you little, yet can have a huge impact on your life and the planet.
"Environmental friendly" also means "healthy."
Green living is the healthier option. When you choose to use cleaning solutions that are good for the environment, you're simultaneously creating healthier air for you to breathe and a much less toxic environment for yourself, your friends and family, and your pets. Responsible living is also healthy living.
Green living builds community.
The tips and strategies in this book not only have an impact on a global scale; they can also benefit your neighborhood. As you grow in your green lifestyle, you will discover other people who are doing the same thing. You can help foster a healthy economic community by shopping at stores that encourage customers to bring their own bags instead of pumping more plastic into the environment. When you car-pool, you are building community through the people you ride with. Best of all, your children and observe you modeling how a responsible adult lives; when they are adults they will be much more likely to live responsibly toward the planet themselves.
What Will You Discover About Going Green?
The benefits of going green.
How to easily go green when you eat and shop.
The best all-natural ways to go green.
Great ways to go green with your transportation.
How to go green at home.
You Will Also Learn:
Going green at work.
The benefits of green energy.
How going green can save you money.
How small green choices can have a big impact.
It's a great time to go green!
Help the environment and yourself: Click the BUY NOW below!