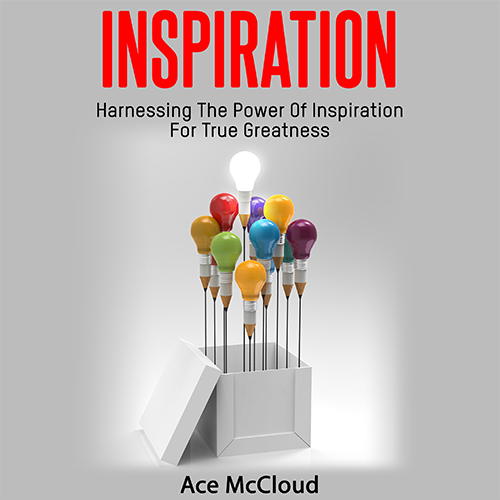 Are you tired of living a mediocre and uninspired life? Do you find it hard to motivate yourself into action?
Whether you want to (1) learn how to light a fire under yourself to get powerful results, (2) feel the joy of an inspired life, or (3) discover your driving force, then this is the book for you.
Don't settle for a life lacking in passion.
Rediscover what is important to you. Life can be pretty boring when you are just existing from day to day, but it doesn't have to be that way. Life is so much better when you have the inner drive and motivation to go after your dreams with ruthless abandon. That's the reason for this book. I wanted to help people fall in love again with their true passions and then reactivate their inner drive for success in order to start truly living again.
I'm not talking about artificially fanning the flame of willpower; no, that will just leave you exhausted. Instead, I'm talking about connecting to your deep desires, to follow the things that cause your eyes to light up and make you feel the most alive. Those are the things worth pursuing. Those are the things that well up out of your deepest being to motivate and inspire your actions to chase your dreams and goals.
Feed your inspiration.
The greatest people throughout history have been able to harness the power of inspiration to do truly incredible things. You can use their lives to boost your own inspiration when you feel it flagging. Learn from the experiences of men and women whose inspirational lives are worth emulating. At the same time, there are a few simple habits you can begin today to build into your life. These habits lay the foundation for a life of inspiration.
Discover your inspirational triggers.
Do you know why you do what you do? Few of us are consistently this self-aware, but when you learn to periodically evaluate your motivational triggers, it puts you well on the way to living an inspirational life! To understand what is important to you, I will help you align your choices and your actions with your goals. This, in essence, is the basis for living an inspirational life.
Employ five key strategies to unleash your inspiration.
Inspiration is helped or hindered by our underlying assumptions about life, our own abilities, and the expectations of others. In this book you will learn to question your underlying assumptions and change them to align with your goals and dreams and then employ powerful strategies that will change the ways that you think and act.
What Will You Learn About Inspiration?
The driving forces behind inspiration.
The power of "why" and how you can use it to inspire yourself and others.
How to detect and utilize your inspirational triggers.
How to feed off the inspiration of others.
Exercises that will inspire and move you to take action.
You Will Also Discover:
15 activities designed to boost your levels of inspiration.
Five key habits that will help to keep you inspired.
Mental techniques used by the best in the world to sustain inspiration.
Some of the best inspirational quotes of all time.
Ready to start truly living?
Put the charge back in your life: Buy It Now!