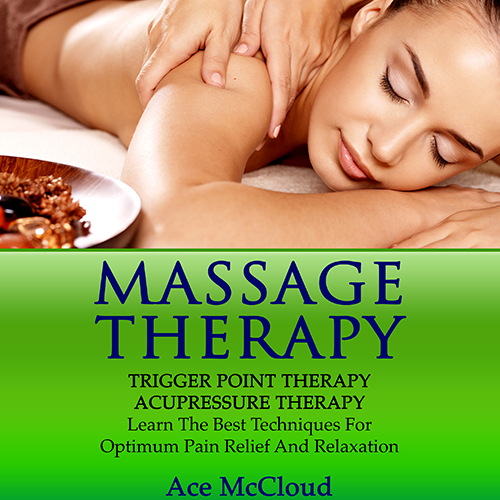 Are you tired of living in pain, but can't afford professional massage therapy?
Whether you want to (1) feel better (2) learn exactly how to massage all the different areas of your body, or (3) relieve stress and eliminate pain, then this is the book for you.
How much longer are you willing to suffer?
You'll be amazed at how much you can do on your own to relieve pain, dissolve muscle tension and release stress. The increased blood circulation provided by massage therapy can enhance healing and boost your immune system. Whether you slept wrong and woke up with a kink in your neck, or you're dealing with chronic emotional or physical pain, massage therapy can help.
Easily learn from step-by-step instructions.
You don't have to spend hundreds of dollars on professional massages! Learn how to take care of yourself and your loved ones like a pro, and on your own time schedule! Detailed instructions will walk you through the process of finding a specific location to work on and then performing the appropriate therapeutic treatment. Detailed instructions are included for muscle relaxation, how to use trigger points, and how to perform acupressure therapy.
Treat yourself and others to a top-of-the-line massage experience.
Wouldn't you like to treat your close friends or loved ones to the restorative refreshment of massage? Once you have learned how to perform these therapeutic treatments on your own body, it's a simple matter to offer the same benefits to others. Whether you massage them directly or provide them instructions on how they can massage their own tight muscles and release their painful trigger points, you will be offering them a priceless gift of increased joy and health.
Learn simple skills that have been proven to work effectively.
With a bit of time investment, you will be able to come up with your own massage routine that benefits your specific needs. Each time you discover a new treatment option, you will have another tool in your arsenal for living a happy and healthy life.
What will you learn about massage therapy?
Detailed instructions for massaging yourself and others..
A step-by-step guide for treating key body trouble spots.
The locations of critical trigger points and acupressure points.
The best products to enhance and enjoy your massage experience.
Aromatherapy and essential oils for massage use.
You Will Also Discover:
How to give yourself and others a top-of-the-line massage from home.
Secrets of pain management and stress relief.
How to combine what you've learned into a workable strategy for boosting your health and well-being.
Treatments designed to relieve or totally eradicate your suffering.
Get the relief you need: Buy It Now!