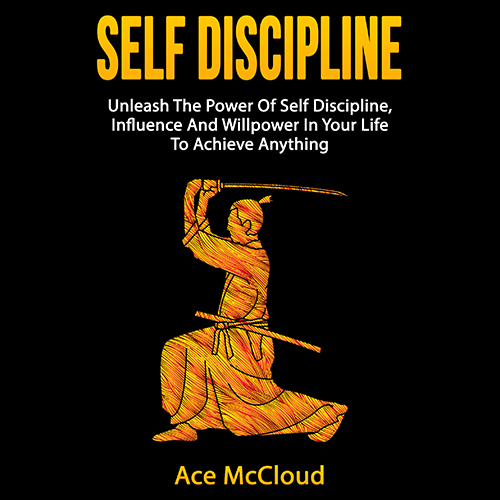 Are you tired of failing to live up to your potential? Do you long for more in control of your life?
Whether you want to (1) easily resist temptations, (2) get important things done when they need to get done, or (3) dramatically increase your success potential, this book will teach you everything you need to know.
Are you tired of giving in to temptation? Harness your inner strength to boost your self-control.
Even when you are feeling low, the truth is that you have massive untapped internal power! I wrote this book to help you access and make the most of your internal strengths. I have filled this book with tactics I have successfully followed to build a balanced life of self-control and peak performance. Included are strategies that I and other top performers have used successfully on a consistent basis to achieve great success.
Maximize your potential for success.
What do you long for most of all in life? Would you like to have a plan and world class strategies in hand that can get you there? Well that is what I offer you in this book. Be prepared to learn how to increase your physical health, empower your spirit, and develop rock solid self confidence that you can achieve what you set out to accomplish! Included are practical strategies that lay the groundwork for a growth minded lifestyle that steadily progresses you towards your dreams and goals.
Strengthen your willpower.
Discover how to clean out your environment the right way of anything that weakens your willpower. Learn practical strategies to fuel your desire and overcome procrastination to keep you going steadily forwards towards success. Included are specific exercises, tailored to the four key areas of your life that require self-discipline in order to be mastered. Use self-control tactics to achieve excellence in your physical and mental health, the management of your finances, the shunning of addictive substances, and the skillful management of your time.
Increase your influence.
A life of self-discipline increases your influence with others. At the same time, you can discipline yourself to treat others in ways that foster their trust. Learn powerful skills of persuasion along with body language techniques that will leave a great impression on others. These strong bonds of influence can be turned into great friendships, which can be mutually beneficial in motivating and encouraging each other to succeed in your life goals.
What will you learn about self-discipline?
Why self-discipline is the most valuable trait you will ever learn.
How self-discipline can help your health, finances, time management and strategic planning.
How self-discipline can be used to increase your influence and your persuasiveness.
How to use self-discipline, willpower and influence in the workplace to maximize your success potential.
World's best strategies for increasing your willpower and self discipline.
You Will Also Discover:
The best ways to recharge your willpower and self discipline.
Mental self-discipline strategies used by great leaders around the world.
How to get things done even when you don't feel like it.
How to make self-discipline a permanent winning habit in your life.
Live your life the way it was meant to be.
Take control: Buy It Now!