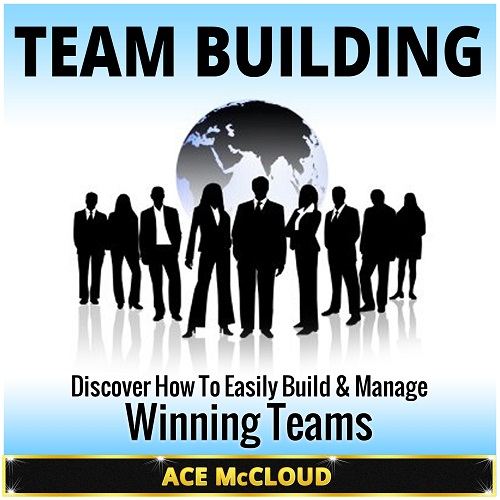 Are you tired of being on a losing team? Do you wish you knew how to build a team of winners?
Whether you want to (1) build a winning team, (2) be a great leader, or (3) recruit the right way, then this is the book for you!
Is your team in chaos?
Learn how to evaluate where your team stands and identify potential problem areas which you can improve upon. You can then strategically employ each member's strengths to make the whole team stronger. Discover the various ways that people respond to change, and then nullify their fears while encouraging them to succeed in new ways.
Discover how to lead properly and transform your team into highly motivated winners.
To have a great team, you first need a great leader. Adopt proven strategies designed to take you to the next level in your leadership role. Learn how to avoid potential pitfalls so that you can point your team in the correct direction for maximum effectiveness. Become a positive role model that your team can count on and respect. This commitment to excellence will naturally rub off on your team members. infusing them with a sense of purpose and a strong desire to succeed.
Create other leaders on the team.
The members of your team are each leaders in their own right. Encourage and empower team members to take on positive roles for the benefit of the whole team. All great leaders realize that they can't do everything by themselves, so the ability to delegate responsibility will be a major key to success. In this book you will uncover fresh ways to inspire and motivate your team members while building and communicating your confidence in their ability to excel. By giving each member the space to innovate, practice, and work through their own challenges; they will feel much more connected to the team and be much more willing to go the extra effort to succeed. In this book you will discover some of the best strategies for empowering your team members and making them leaders in their own right, giving you more time to focus on more important tasks.
Revel in the joy of a winning team that works in unison.
In this book you will discover great advice, strategies and ideas on how to make a great team. This includes how to recruit wisely and then what to do in order to maximize your team's chances of performing effectively and winning when it counts! A healthy, well-functioning team of individuals who are pulling together toward a common goal is just a read away. To win in today's competitive world, you need to do everything possible to ensure your team's success.
What will you learn about team building?
The five core values of winning teams.
How to be a great team leader.
How to create a motivating and enthusiastic team environment.
How to manage stress, aggression and conflicts in the team.
The best ways to communicate with your team.
You Will Also Discover:
Motivational strategies that will turn your team members into peak performers.
How to set team goals that inspire confidence and boost enthusiasm.
How to build a team that works well together and wins!
How to recruit the right way to build your team of champions.
Nothing in life is more enjoyable than being on a winning team!
Build your dream team: Buy It Now!