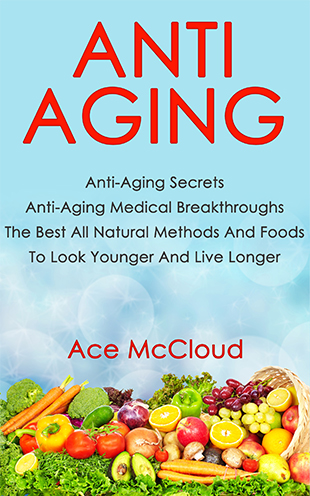 Slow Down The Aging Process Now!
Discover how to slow down the aging process using all natural and inexpensive methods!
Everyone knows aging is no fun, but it really gets bad when you are not putting up a good fight against it! In this book you will find some of the best all natural, medical, and alternative methods available to make your fight against aging much more successful. Take Control of your life and your health now! Stop doing what doesn't work, and use the strategies and methods in this book to help yourself live a longer, healthier, stronger, and more fulfilling life!
Here Is A Preview Of What You'll Discover…
The Causes of Aging
Secrets to Anti-aging the cosmetic industry does not want you to know about
How To Slow Down the Aging Process
Modern Medical Breakthroughs For Anti-aging
All natural Ways to Slow Down the Aging Process
Healthy Lifestyle Choices To Help You Live Longer
Some of the best foods, fruits, and vegetables for Anti-aging
The Best Nutritional Vitamins and Supplements To Take
Much, much more!
Want to Know More?
Click The Button Below To Download Your Copy Right Now!