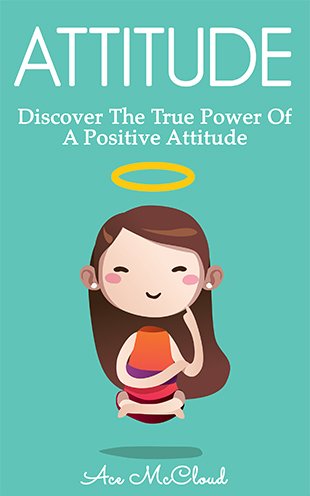 Get More Success & Happiness In Your Life By Harnessing The Incredible Power of Attitude!
Discover The Best Strategies For Feeling Great, Being Successful & Achieving Long Term Happiness!
It is no secret that some of the greatest people of all time have had the ability to maintain a good attitude even during the most difficult of circumstances. Having a good attitude can help you to attain success quicker, make you feel happy and accomplished, draw good things to you and help you to develop great relationships with other people. Wouldn't it be great to know exactly what you should be doing every day in order to maintain a positive and uplifting attitude? This book will show you how to do this so that you can use the best strategies in the world in order to truly be happy, harness your own great attitude and be a beacon of bright light that others will naturally want to be around and emulate.
Here Is A Preview Of What You'll Discover…
Famous People In History Who Used The Power Of A Positive Attitude to Become Fabulously Successful
The Key Components That Make Up A Positive Attitude
How To Eliminate Negative Influences From Your Life
How To Find Out What Truly Makes You Happy
Mental Techniques That Help Generate A Positive Attitude
How Smiling And Laughter Can Be Used To Bring Joy Into Your Life As Well As Others
Personal Development Exercises That Really Work For Attaining & Maintaining A Great Attitude
Morning And Evening Rituals That Will Have You Going To Bed Happy And Starting The Day With Energy & Enthusiasm
Much, much more!
Want to Know More?
Click The Button Below To Download Your Copy Right Now!