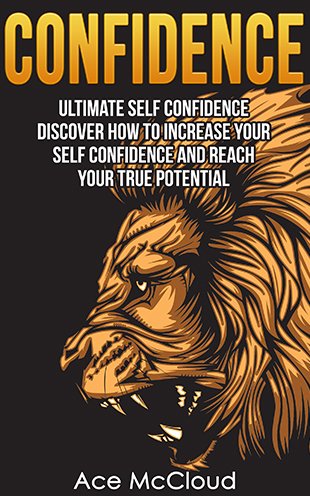 Do you avoid even trying because you are afraid to fail?
Whether you want to (1) live comfortably without regrets, (2) converse with others confidently, or (3) just start living life to your true potential, this is the book for you.
Is fear of the unknown paralyzing you from action?
If so, you're not alone. But you can begin today to lay the foundation. for a confident life!
Discover the six foundational pillars that support a confident person.
You can start right now to strengthen the six areas of your life that are essential for an inner sense of calm confidence.
You can begin today to grow in confidence.
Sharpen your confidence with powerful mental strategies. Discover how to easily increase your influence with others. Learn how to view the glass, not as half-empty or half-full, but as refillable. Discover your personal strengths and how to utilize them to your advantage. What I'm offering you in this book is the results of my own experience, the best of what has worked for me and what seems to work the best for most people.
What Will You Learn About Confidence?
How to discover and amplify your own voice .
How confidence can increase your resilience under pressure.
How friends can contribute to your confidence.
The importance of living in sync with your values, desires, and goals.
How confidence can increase the effectiveness of your communication.
You Will Also Discover:
How to increase your motivation and willingness to take action.
How to build up your positive self-awareness .
Powerful techniques for relieving stress and anxiety.
How to develop a greater willingness to explore and grow.
Learn world class and proven strategies for building yourself up the right way.
Get confident: Buy It Now!