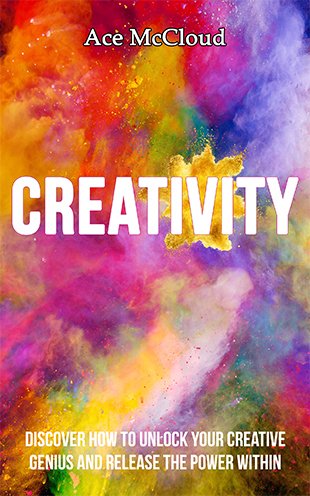 Do you wish you could enter the "flow" state of mind when needed? Would you love to be motivated and inspired when it counts most?
Whether you want to (1) learn how to light a fire under yourself to get powerful results, (2) easily tap into your inner creative genius, or (3) discover how to enter the "flow" and get incredible things done, then this is the book for you!
Are you experiencing "writer's block" (or "thinker's block")?
This book focuses on helping you free up the root of your creativity… your imagination. In this book I'll share with you some of the worlds best strategies to help you tap into your powers of imagination and apply them to your life and projects. This book will arm you with all you need to help you become much more creative and then use that creativity to get incredible things done.
Rediscover your innate creative genius.
This book is the result of years of working through the challenges that hampered my own creativity. The techniques and strategies I share here will enable you to bring back the creative glow you had as a child and apply it to see amazing accomplishments in your life, starting today!
The biggest movers and shakers of all time were also the most creative.
The greatest people throughout history have been able to harness the power of creativity to do truly incredible things. Read their stories in this book and discover how you can apply their creative inspiration to your life. From Leonardo da Vinci to the little-known mind behind the iPod, these people exhibited creativity that carried them beyond the mindset that was the norm for their day.
You are already creative, so now let it loose.
When your creativity is running free, you will be able to see the good in everything. Even the most difficult challenges can begin to look like a fun contest. With creativity coloring your life, even failures and criticism will only appear as stepping stones to success. You can even use your creativity to banish a host of fears as well as use it to boost your motivation. Creativity is your connection to the source. Unfettered creativity can lead you over tough obstacles and into whole worlds of delight. Life is so much better when you are in the flow and doing what you do best.
What Will You Learn About Creativity?
How to get your creative juices flowing.
Barriers to creativity and how to overcome them.
Six traits that creative people have in common
How to eliminate negative thoughts so you are free to focus on the present.
Specific exercises designed to jump-start your creativity levels.
You Will Also Discover:
How to turn your creative ideas into something real.
Foods and supplements that help boost creativity levels.
Specific strategies and habits for boosting your creative thinking.
How to use the power of the imagination the right way.
See just how far your creativity will take you.
Enter the flow: Buy It Now!