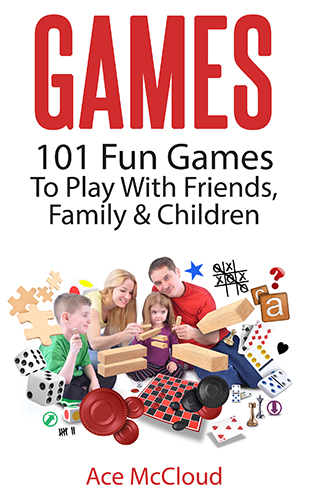 Great Games For Family, Friends, Children & Yourself!
Get More FUN In Your Life!
In this book you will discover an incredible variety of games that will bring hours upon hours of joy into your life & those you care about! People have been playing games to keep themselves entertained for centuries. While many people think that game-playing is just for children, it is just as important for adults too, as it helps relieve stress and tension from everyday life. This book has exciting and fun games for all age groups and social circles. Get ready to enjoy some of the best games of all time as well as some new games that you can play with your children, family, friends and even by yourself. Life is so much more enjoyable when you actively incorporate enjoyable games into it!
Here Is A Preview Of What You'll Discover…
A Variety Of Games That Anyone Can Play With Little Or No Money
Lots Of Games That Children Love!
Games That Everyone In The Family Will Enjoy
Games That Are Great To Play With Friends
Games That You Can Play On Your Own
How To Stimulate Your Creativity & Social Skills With Games
Some of the Best Classic Games Of All Time
Much, much more!
Want to Know More?
Click The Button Below To Download Your Copy Right Now!