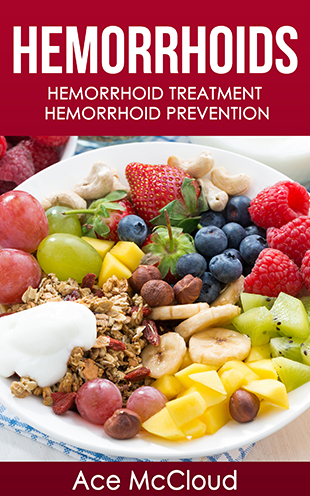 How To Treat Hemorrhoids And How To Prevent Hemorrhoids From Coming Back!
You're about to discover how to Treat Hemorrhoids and how to Prevent Hemorrhoids from coming back!
Don't live with the itching, burning, and discomfort of hemorrhoids any longer! Take the initiative Now to read this book and learn all that you need to know in order to end this pesky problem! From All Natural To Medical Solutions, this book has what you need.
Here Is A Preview Of What You'll Discover…
What Causes Hemorrhoids
How To Prevent Hemorrhoids
The Best All Natural Ways To Treat Hemorrhoids
Modern Medical Breakthroughs For Treating Hemorrhoids
How To Reduce the Pain from Hemorrhoids
Healthy Foods and Dietary Tips for the Prevention and Reduction of Hemorrhoids
Much, much more!
Want to Know More?
Click The Button Below To Download Your Copy Right Now!