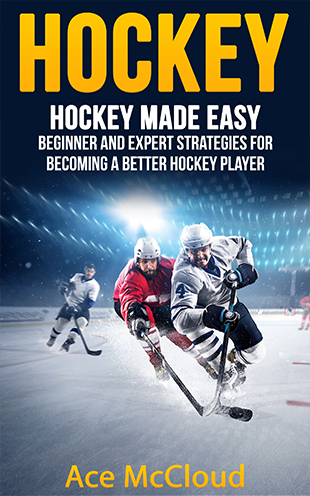 Caution: This Hockey Book Is So Effective That It Can Give You A Massive Advantage Over Your Competition!
Hockey is an incredible sport that is great for playing recreationally and competitively, because you can play it on a variety of terrains and it's a fun sport that makes for a great workout. Like most sports, mastering your hockey skills takes time and practice, but by knowing the right techniques and strategies, you can easily transform yourself into a hardcore, unstoppable player, no matter what position you play – forward, defense, or goalie.
Learning how to play hockey is easy and fun. With the right amount of grit and determination, you could become a professional player with all the glory and riches that entails. The key is to find the right combination of training, techniques, and skill training drills that will build your strength, mental endurance, and reflexes while taking care of your body and mind at the same time.
This book covers an incredible variety of strategies, techniques, and life style choices that can easily help you to accomplish your goals in hockey and help you and your team to win more often! There's nothing worse than working hard towards your goals only to find yourself continuously losing to your opponents. The best way to stay ahead and to reach your goals is to create a winning strategy that will give YOU the competitive advantage! This book will show you just how to do that and more.
Discover How To Hone Yourself Into A Fearsome Weapon That Can Help Lead Your Team To Victory after Victory!
Here Is A Preview Of What You'll Discover…
How to Pick The Best Equipment
Proper Stretching and Warm Up Techniques
World Class Shooting Techniques
Pro Strategies for Offense and Defense
The Best Mental Strategies That Will Have You Ready To Compete
Strength Training and Nutrition For Hockey Players
The Top 5 Drills for Speed, Shooting, Skating, and Endurance
Much, much more!
What are you waiting for? If you are still reading this you are obviously motivated to get all the benefits this book has to offer. Stop thinking and take ACTION.
Buy It Now!