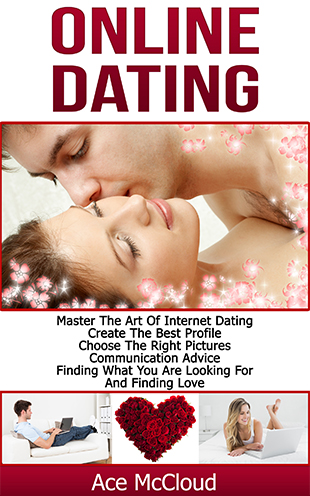 Are you tired of being lonely and alone? Do you wish you had someone to enjoy the weekends with?
Whether you want to (1) know how to create the perfect online dating profile, (2) send messages that get enthusiastic responses, or (3) find the love of your life, this book will teach you everything you need to know.
Learn how to safely and successfully navigate the world of online dating.
No, you do not have to reveal everything about yourself on your profile! Such a revelation in a public forum would not be wise. It is not untruthful, however, to withhold information. There are things that are only right to keep to yourself, even after the third date. However, you do want to present yourself and your personality truthfully. I can help you with that. In this book I will walk you through the process of developing an accurate profile that sets you up to meet people who are most likely to appreciate you for who you are.
Discover how to keep your foot out of your mouth.
The online world is highly competitive, that is why it is so important for you to know all the things that you should and should not do in order to be successful! Men and women respond differently; what is intriguing to a man may be a turn-off to a woman, and vice versa. Often the other gender's preferences will appear completely counter-intuitive. I've been careful throughout this book to include both male and female perspectives and offer positive suggestions while warning you away from instinctive choices that would not further your cause.
Hugely increase your chances of success!
With the huge surge in popularity of online dating over the past few years, there has never been a better time than today to learn the secrets that can help you experience success with online dating. Learn which sites will work the best for you; discover what you have that the opposite sex will find most attractive. Create a profile that will set you up to meet other like-minded people, post the sort of photographs that potential dates will find most attractive, and master the art of the first message. I will walk you through what toe do and what not to do in your first face-to-face encounter and discuss how to conduct yourself on the first three dates, both for your safety and to help you make a great first impression.
Discover how to progress to a more serious relationship.
There is more to be learned about each other than can be discovered in just a few dates. If the friendship is viable beyond the third date or so, you can begin to open the door to even deeper conversations. If love is in the air, it is all the more important that this getting-to-know-you phase goes well. Even if romance is not immediately apparent, the friendship will require nurturing. I have saved some my best advice for this part of the book; it is my desire that all your relationships will flourish, grow and be strong and healthy.
What will you learn about online dating?
Which online dating websites are the best.
How to create an appealing user name and incredible headline.
How to create a user profile that gets results!
What to say in your first few messages to really get some positive attention.
How to choose the best profile pictures and which pictures to avoid.
You Will Also Discover:
Great strategies for finding a good match.
Helpful communication tips and strategies.
How to handle the first three dates.
Advice on finding your true love.
Start having fun with online dating.
Find your match: Buy It Now!